Meet our new partner
We have entered into a partnership with Lars Hegelund Knudsen to represent us in North Jutland.
He represents Activator Group within management development and AGI-TEK within supply of software consultants.
Lars has 35 years of experience as a manager within industrial companies with a full value chain, for example TetraPak, Kamstrup, Linak, Danfoss, Rolltech and A/S Vestfrost – Vestfrost Solutions. The past 20 years as a top manager and at the same time 15 years as a board member and company advisor.
We look forward to both us and our customers being able to benefit from Lars' valuable insight into management, operations and problem solving.
Connect with Lars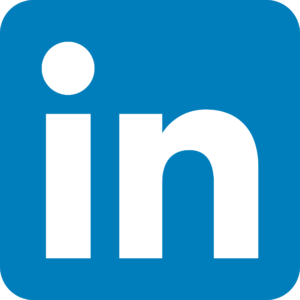 AGI will represent Teknikoz in Europe
Activator Group previously communicated that we together with Teknikoz India have established a strategic alliance.
The joint venture has now reached a new level.
Activator Group will for the future represent Teknikoz's services in Europe in effect from December 1, 2022.
CEO Teknikoz Rajesh Kumar and CEO Activator Group  Carsten Haugaard just met in Dubai for closing the agreement.
NEW LEADERSHIP CONCEPT
Life can be tough 🚩
How do we prepare ourselves – our family – our employees for the challenges we meet in our life?
It's difficult, because in most of the cases we are taken by surprise. But that shouldn't stop us from trying.
Are you taken hostage in your own leadership bubble? Then this is for you!
Our CEO Carsten Haugaard have teamed up with some interesting people, and in the nearest future we will launch a new Leadership concept, which will challenge a lot of the traditional leadership thinking.
PS. Have you noticed the background in this photo? It is our CEO in front of the independence monument in Kiev. Carsten is a former major in the army, our theoretical baseline in leadership is therefore from the army – which many leadership theories actually are.
The photo is from his last visit to Kiev, a place and nation we have in our hearts and minds in this time.
We are happy to announce that we have entered a
STRATEGIC ALLIANCE WITH TEKNIKOZ
We want to accelerate our vision regarding being a world-renowned company, which can provide a full service package to our customers, and to support our strategy of separating "Project and Program leadership" including all the specialist services into our sister company Activator Group International, which will be launced in 2023.
We are looking forward to the collaboration!
Visit TEKNICOZ here: https://www.teknikoz.com/
We are going to launch a new sister company
ACTIVATOR GROUP INTERNATIONAL
Digitalization disrupts – this is clear for all who have been part of digitalization initiatives. Disruption means changes – changes to business and changes to processes.
This is where Activator Group International can assist your business. Our experience is based of 20 years of experience in project/programs for European top 500 companies.
In most cases digitalization is implemented in projects. Often multiple projects are executed at the same time – changing the same value chain. But how to turn several projects into a program and how to set the right pace and scope?
The digitalization program execution requires leaderships skills and ability to set and maintain a qualified team over years, in a business organization with regular- and political challenges while the changes are implemented.
ACTIVATOR GROUP LAUNCHES NEW WEBSITE
We, at Activator Group, have now launched our new website.
We ourselves think that the result is really good and hope that you will welcome it as well.
On the website you will, among other things, find descriptions of our core competencies, contact information and news.